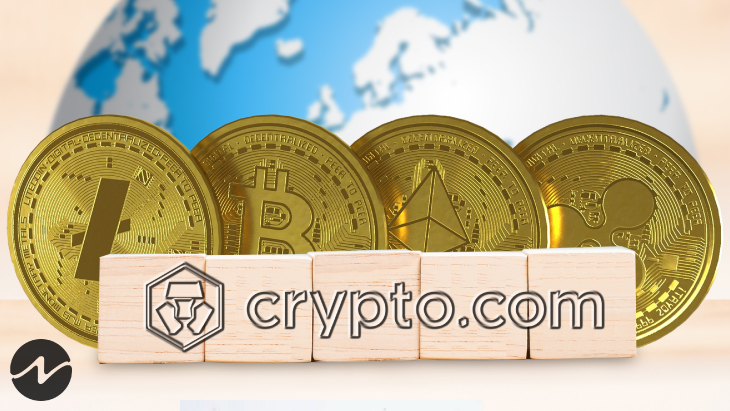 NFT News
Crypto.com signed a nine-year partnership with Formula 1 Miami Grand Prix. 
Real-time data of the F1 race will be incorporated into the NFTs.
Ever-growing innovation in the NFT space has caught the attention of famous luxury brands, sports firms and popular events, urging them to explore the dynamic ecosystem. Starbucks, Adidas, Louis Vuitton, National Basketball Association (NBA), and a few more have already reserved their spot on the list.
 A new kind of NFT collection based on the Formula 1 Crypto.com Miami Grand Prix is about to be launched by Crypto.com, the fastest growing crypto exchange platform, on Sunday. By partnering with South Florida motorsports (SFM), organizers of Miami Grand Prix, Crypto.com will facilitate the sport of racing to enter into the NFT space. 
Kris Marszalek, Co-Founder and CEO of Crypto.com said:
"Our activation at the Formula 1 Crypto.com Miami Grand Prix is truly groundbreaking in bringing the technology, engineering, and experience of the race to life by creating unique NFTs from data and energy sources in real-time. We are so excited to give fans and NFT enthusiasts the opportunity to win a most unique piece of art, sport, and technology history."
Intersection of Web3 and F1 Racing
Kinetica, the NFT gallery of Crypto.com, will host 57 "dynamically generated" NFTs. These NFTs are "visual expressions" created by the kinetic energy released from 57 race laps. Eight local artists will create artworks inspired from distinct sections of the live racetrack, said the team. These artworks will be displayed at the NFT gallery during the entire race weekend from May 6 to May 8.
The NFTs will be open for minting at Kinetica on the race day which falls on 8 May. Fans of F1, on-site or off-site, are given access to enter into a contest of winning a limited-edition NFT by creating and registering an NFT account on crypto.com before 11.59pm EDT on May 8. Fans will also receive a commemorative NFT on every successful submission which will be rewarded within a week after the mint day. NFTs blend web3 perfectly with the real-time events, allowing people to experience it in a curious way.