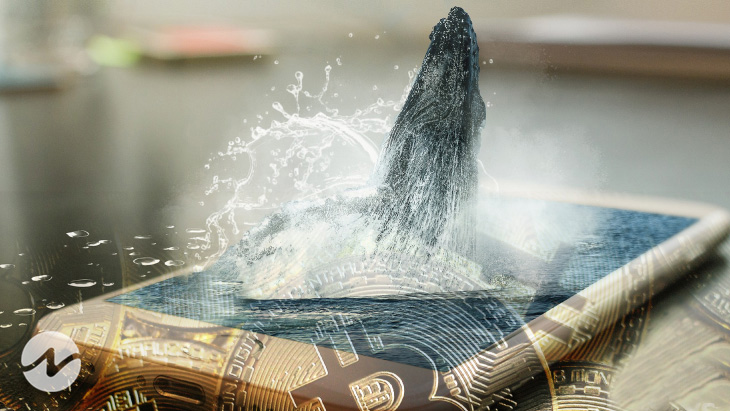 Market News
After a long bearish run, the crypto market is currently experiencing a bullish trend. The mainstream cryptocurrencies are displaying a greenish trading pattern, while investors have begun to buy tokens. Since the market crashed, investors and whales have begun to purchase potential crypto assets to produce more gain in the future. During the dip, whales started to store a huge amount of strong cryptocurrencies in their wallets.
The crypto market witnessed many transactions of mainstream cryptocurrencies from one wallet to another wallet. The leading assets like BTC, ETH, XRP, SHIB, and a few more have been shifted and stored in unknown wallets. This process of moving and storing crypto-assets has become a routine when the market is in the dip.
Significantly, the activities of whales have surged and more anonymous transactions are done. Whale Alert is a blockchain monitoring and analytics system that uses a Twitter account to broadcast important transactions as they happen. According to Whale Alert, on March 22, over 25 million XLM tokens were transferred from Nexo to an unknown wallet.
Why Not Other Mainstream Tokens?
Stellar is a decentralized open-source protocol for low-cost digital currency to fiat money transfers that permits cross-border transactions between any two currencies. The native token of the ecosystem is Stellar Lumen (XLM), one of the best-performing altcoins in the past five years. The market cap value is just over $5 billion and holds 31st rank in the industry by market capitalization.
As a matter of fact, the difference that Stellar has made is huge and more features have been integrated. The ecosystem is very active and seeks new implementation thus the value of the XLM token is ideally believed to surge up. Having this in consideration, whales have targeted XLM tokens to store in their wallets. Interestingly, over $5 million worth of XLM tokens is transferred from Nexo to an unknown wallet. At the time of writing, XLM was trading at $0.20 which is 5.38% up in the last 24-hours.